Rivolta
K.S.P. 305
Corrosion protection spray
The waxy, colourless, fully synthetic and free of silicone corrosion protection spray.
Parameters of Category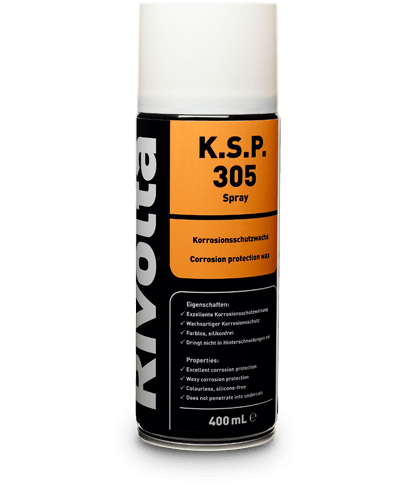 Product for the mean- and long-term conservation of injection moulds and tools as well as the corrosion protection of extruder snail for the time of storage * red pigmented version of K.S.P. 305
Key Benefits of K.S.P. 305 / 305 R
Special product assembly avoids the intrusion in rear cutting

Accurate application through the aerosol spray
Rapid removability through few injection process
Safety protection of tools
Please log in to get access to the detailed product documents.
More Products from Bremer & Leguil