Service
Information around the clock
One of our over 40 specialists will visit you within Germany to present our products, and to answer every question that you have. Together, we will develop in close cooperation individual concepts which go with your requirements.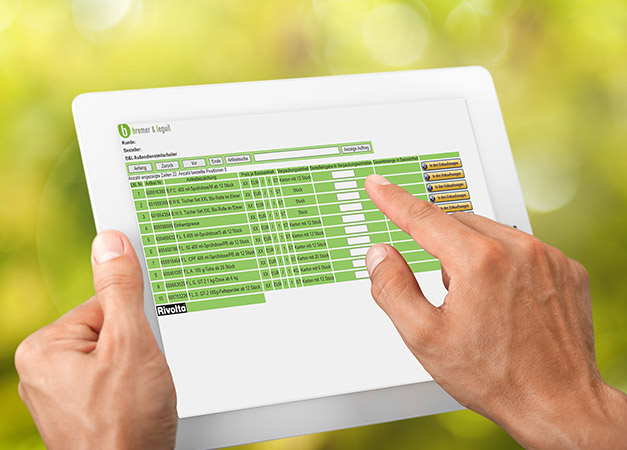 The Bremer & Leguil Internet-Store
If you have already bought our products, you can also order even more quickly and easily online. First of all, please register and let us know via e-mail, fax or by telephone that you want to order online via our i-Store. In a next step, we will send you your login details, which you can use to log in via your personal information portal.
On-site field sales force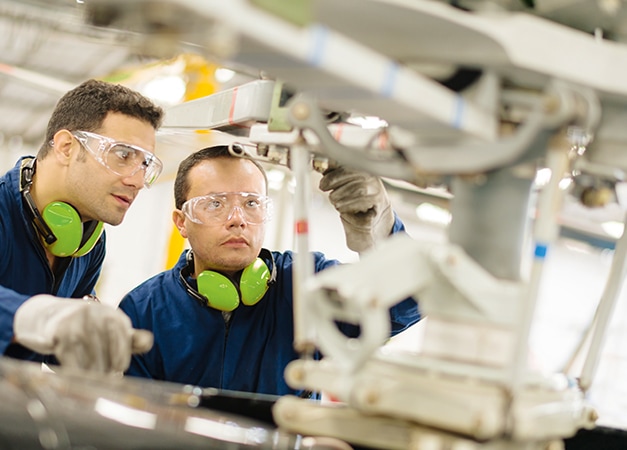 Our customers can count on the competent advice of our sales force
Bremer & Leguil offers you a wide range of lubricants, cleaners and anti-corrosion agents. Our more than 40 sales representatives support you in choosing the best products for your needs.
We would be happy to introduce you to our product range and answer all your questions about our products. Together with you, our sales representatives develop individual concepts that are precisely tailored to your requirements.
Upon request, we will accompany the professional use of our products during the first application and provide you with individually tailored application diagrams.
Please contact us for a consultation.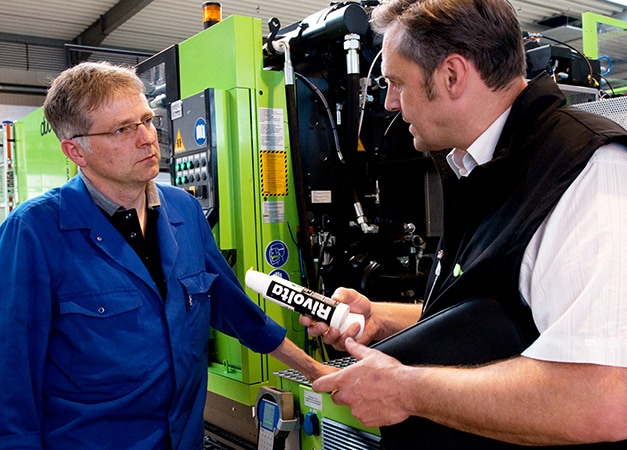 Technical support
We support you in choosing the right product and advise you on all relevant areas of application such as the reduction of types, minimization of lubricants, extension of lubrication intervals, support with HACCP * analyzes, hazardous substance substitution, maintenance programs, NSF-H1 products, occupational safety, etc.
Together with you, our specially trained employees develop individual concepts and solutions for the cost-effective use of our products for maintenance and production. We help you with the substitution and reduction of hazardous substances. Upon request, a completely new equipment concept can be created, including training your employees and visualizing the remaining products.
Your benefits at a glance:
Minimization of hazardous substances, fewer substances in use
Compliance with legal requirements
Secured processes, including optimization of machine running times
Reduction of suppliers
Significantly reducing administrative effort, e.g. risk analysis
Visualization of the products used
Cost cutting
The safety of your employees and systems increases, costs are reduced! Benefit from the experience of hundreds of substitutions across all branches of industry.
At Bremer & Leguil, we see this application-related advice as an essential part of our work. Please contact us for consultation.
* Hazard Analysis Critical Control Point: Risk analysis for products and processes to reduce health hazards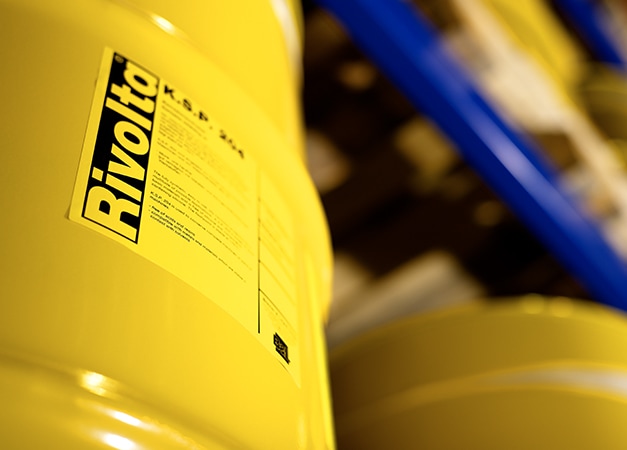 Products for private labels
Do you want to increase your sales potential?
Perhaps with a lubricant or a cleaner as an after-sales business in addition to your core products?
Then Bremer & Leguil is your partner. We can develop your own product in your company design for you. From the concept to the realization, we will support you with our know-how concerning the right choice and the design of the product, the design of the packaging as well as matters concerning product documentation, e.g. safety data sheets and a product description.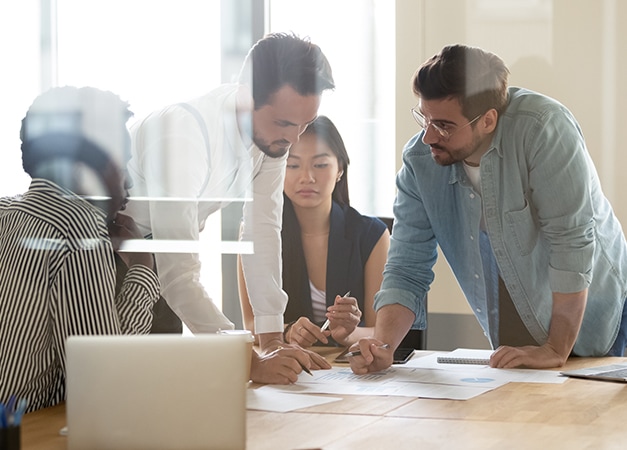 Lectures and courses
Nowadays it is not always easy to keep up with the latest in technology. We always keep you up to date with the transfer of expertise through specialist lectures, courses and practical demonstrations. In order to learn something new from the fields of lubrication technique, cleaning techniques, hazardous substances, etc., we offer lectures and courses on the basis of topics which are individually requested by customers. Please discuss your questions with our specialists and exchange your experiences with us.
Cooperations for maximum quality
With the aim of always offering you the best possible products, we cooperate with numerous well-known companies whose competence, quality and service have proven themselves over the years. This is how long-term and trusting partnerships have been created.
Our partners: