Rivolta
S.F.R. Spray
Special mould cleaner
A powerful cleaner for the removal of residues on tools and moulds that arise from plastic processing.
Parameters of Category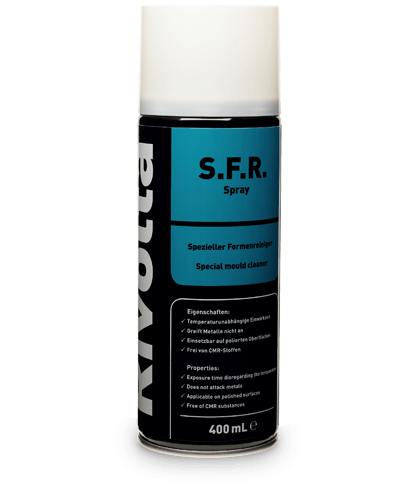 Key Benefits of S.F.R. Spray
NSF-A1 listed

Penetrates and dissolves a multitude of plastics

Does not attack metals

Applicable on polished surfaces

Spray can sprayable also upside down
Please log in to get access to the detailed product documents.
More Products from Bremer & Leguil