Rivolta
S.K.S. 40
High-performance universal cutting oil
The fully synthetic cutting oil for metal-cutting processes.
Parameters of Category
250 ml bottle
400 ml spray-can
10 l canister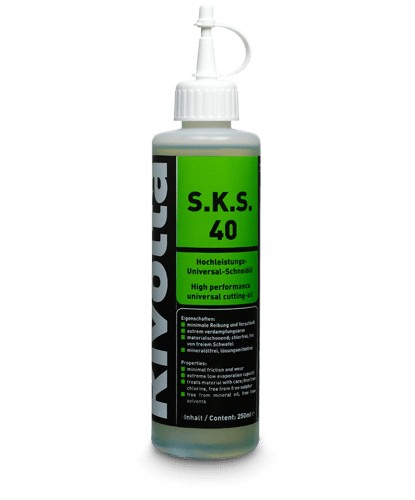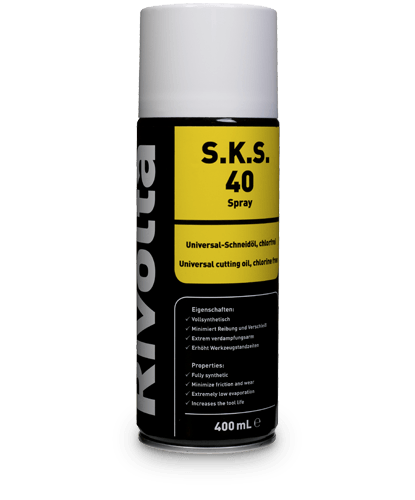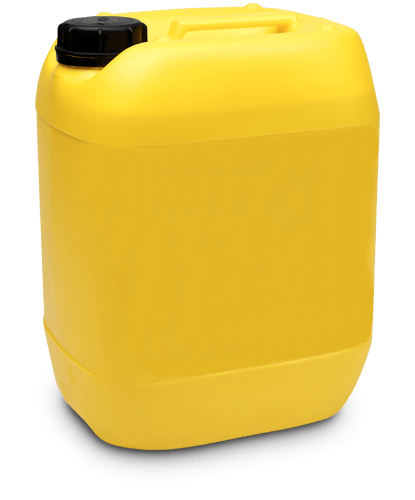 similar illustration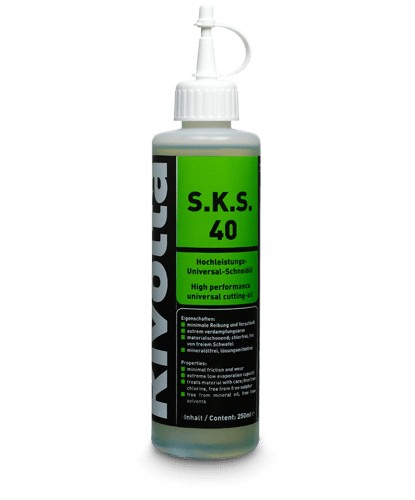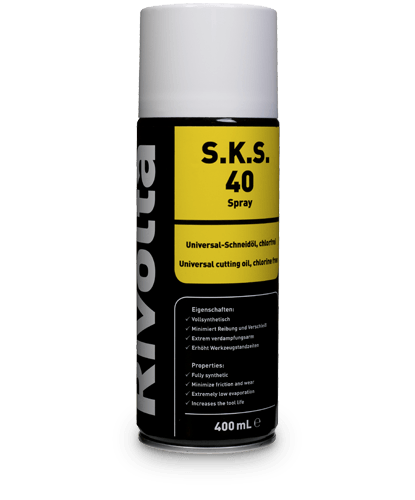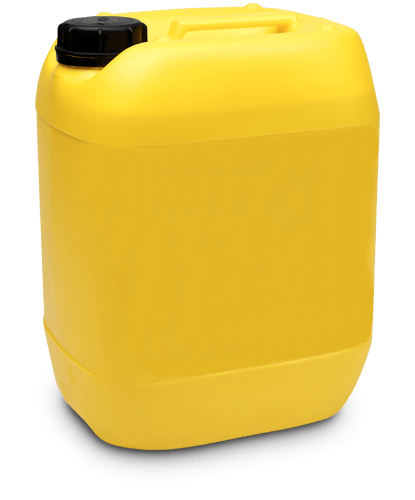 similar illustration
It can be used for universal cutting processes of ferro- and non-ferro-metals on e.g. hacksaws, drillers, Gewindeschneidern, grindings and broachings.
Key Benefits of S.K.S. 40
Extreme low evaporation capacity

Chlorine-free, free from sulphur (treat material with care)

High- rade temperature resistance

For a universal application

Long tool- lifetimes
Please log in to get access to the detailed product documents.
More Products from Bremer & Leguil