Rivolta
S.L.X. 1000
Special safety cleaner
The cleaner for difficult cleaning jobs in electronics and mechanics. For a cleaning of high sensitive electrical facilities, applications and devices while current carrying.
Parameters of Category
300 ml spray-can
4 kg canister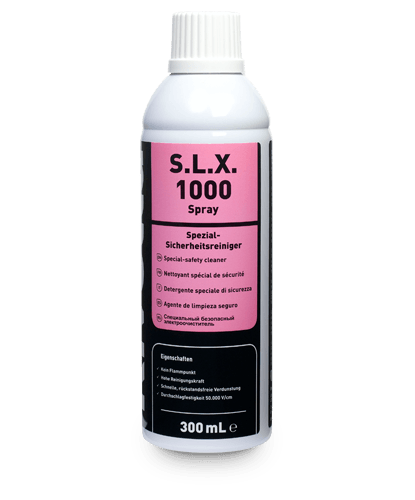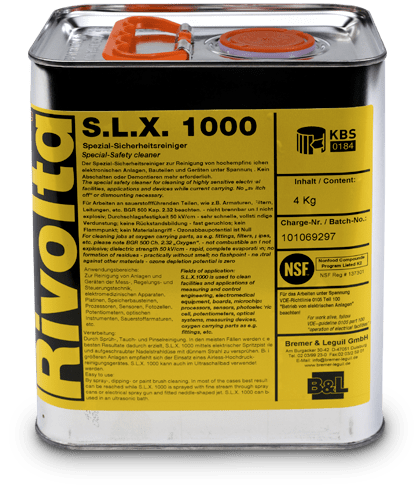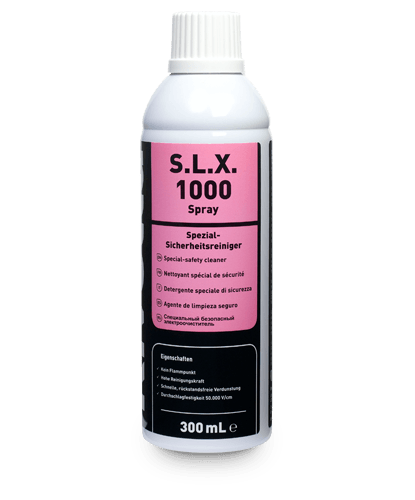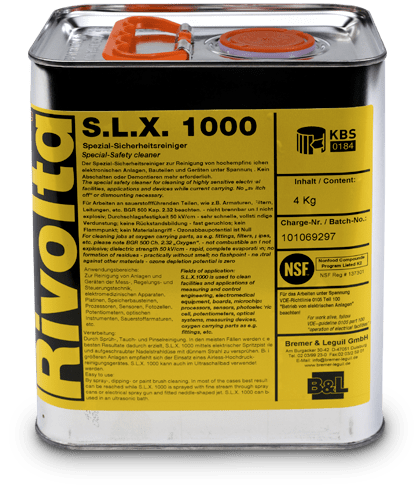 SLX 1000 also can be used for cleaning of active oxygen gas leading fittings and equipment components until a handling temperature of 60 °C and a gas pressure of max. 80 bar.
Key Benefits of S.L.X. 1000
Work under voltage
No flash point
Very fast evaporation without residues
Very high dielectric strength
High material compatibility
Versatile possibilities of use
NSF-K2 listed
Almost odourless
Please log in to get access to the detailed product documents.
More Products from Bremer & Leguil