Rivolta
S.K.D. 5002
NSF-H1- High temperature greases
The highest temperature greases of the NLGI classes 1 and 2
Parameters of Category
800g cartrige
1 kg tin
10 kg drum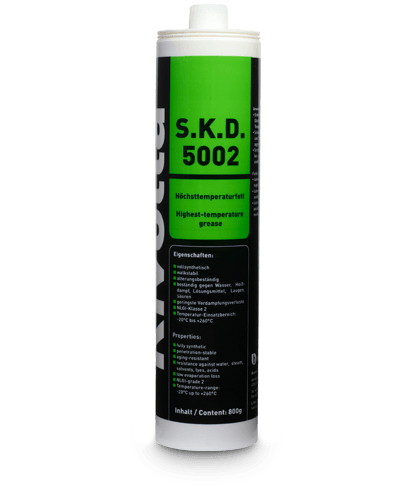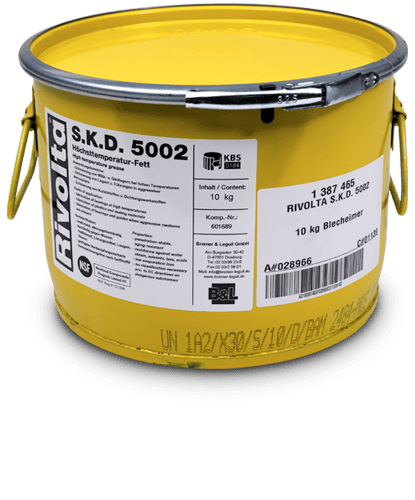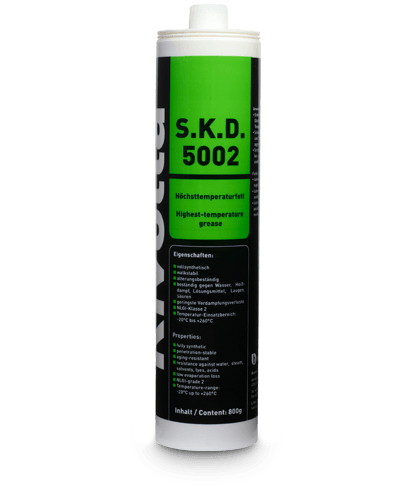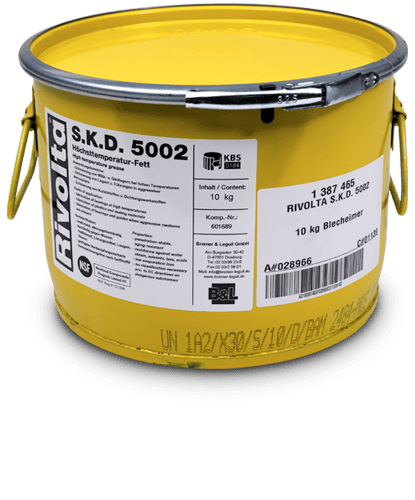 The highest temperature greases with excellent and highest thermal medium resistance. For an application in the whole industrial- and food range, where e.g. highest thermal loadings and aggressive media and also highest mechanical loadings affects on the lubricant. Application in e.g. steam-dome wagons, guiding and deflection rollers at conveyors, baking automats and drying stoves, roller bearings of calender- or coating systems as electronic-contact grease for a lubrication of breakers with high amperages.
Key benefits of S.K.D. 5002
Long lifetime of the grease with high operating temperatures
Very good aging resistance, therefore usable as long-term lubricant for closed systems
Low lubricant consumption because of lowest evaporation losses
Excellent corrosion protection
Very good adherence
Brilliant lubricating properties in lubricating thresholds
Friction- and wear reducing
Please log in to get access to the detailed product documents.
More Products from Bremer & Leguil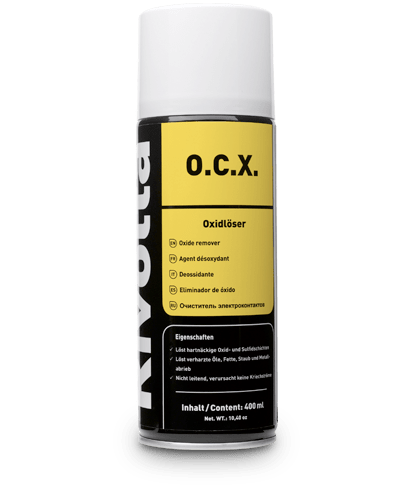 O.C.X.
Oxide remover
The special product for a safe removing of oxide and sulphide layers or oil that became resin, grease residues and metal abrasions on all electrical contacts.
Product Details »
similar illustration
S.B.H. 11
Synthetic biodegradable hydraulic oil
A fully synthetic readily biodegradable high performance hydraulic oil with the wide operating temperature range of the ISO VG 22.
Product Details »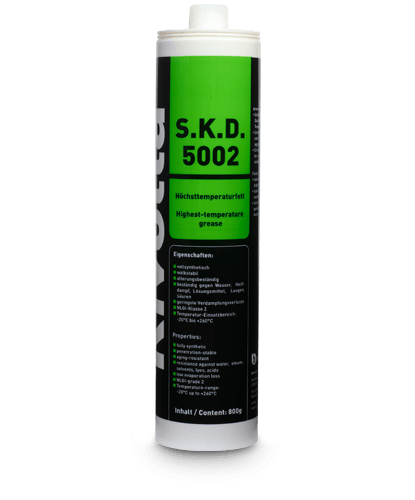 S.K.D. 5002
NSF-H1- High temperature greases
The highest temperature greases of the NLGI classes 1 and 2
Product Details »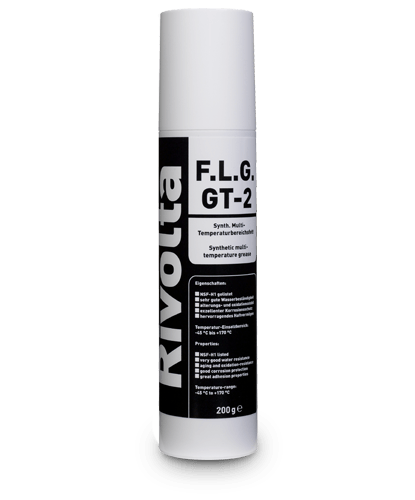 F.L.G. GT-2
Synthetic multi-temperature grease
The fully synthetic high-performance grease for the special needs in the food range.
Product Details »